Ann Cam and St Mary's Church
Here we will post information about links between St Mary's church and Ann Cam pupils.
A note from St Mary's Church:
Dear parents and carers,
For your information St Mary's Church, Dymock will begin their biggest annual fundraiser of daily "daffodil teas" in the church every day during lent starting 29th Feb.
In addition they offer a Lent Lunch every Monday during March in church from 12-1.30 ish which consists of a bowl of soup, bread, cheese and a hot drink for a small donation.
To complement this Bob May has organised a series of mini concerts each Monday from 1-1.30 to enjoy whilst having your lunch. On 9th March we will be entertained by "Young Talent Steps up" which will be musicians from Ann Cam. It would be lovely if any of you are free to support our young performers and maybe grab your lunch at the same time!
Please see the poster below showing the rest of the mini concerts planned. Any queries please get in touch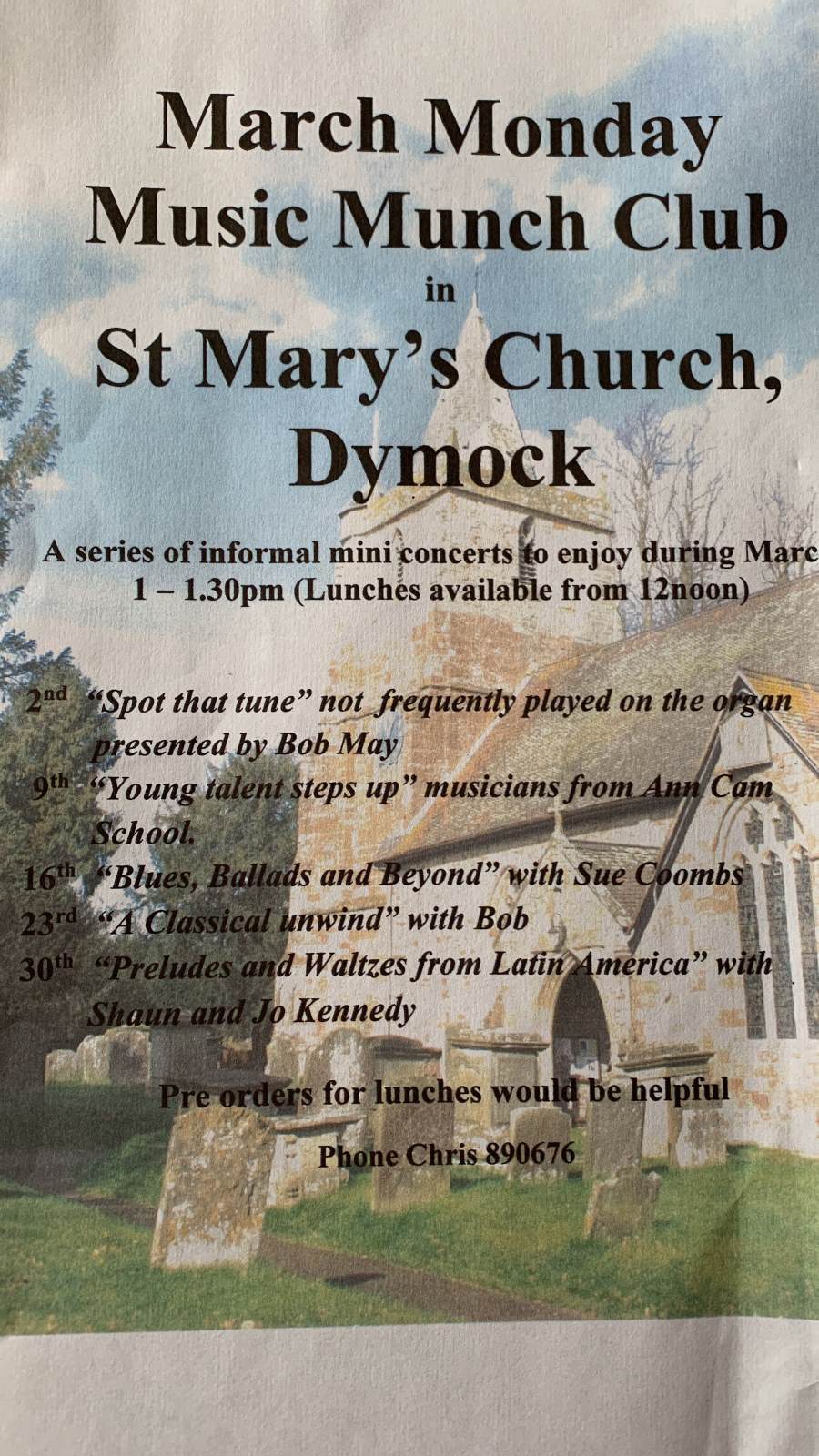 Pupils from Ann Cam took part in a Carol Concert in St Mary's Church on Friday 13th December - a truly magical evening!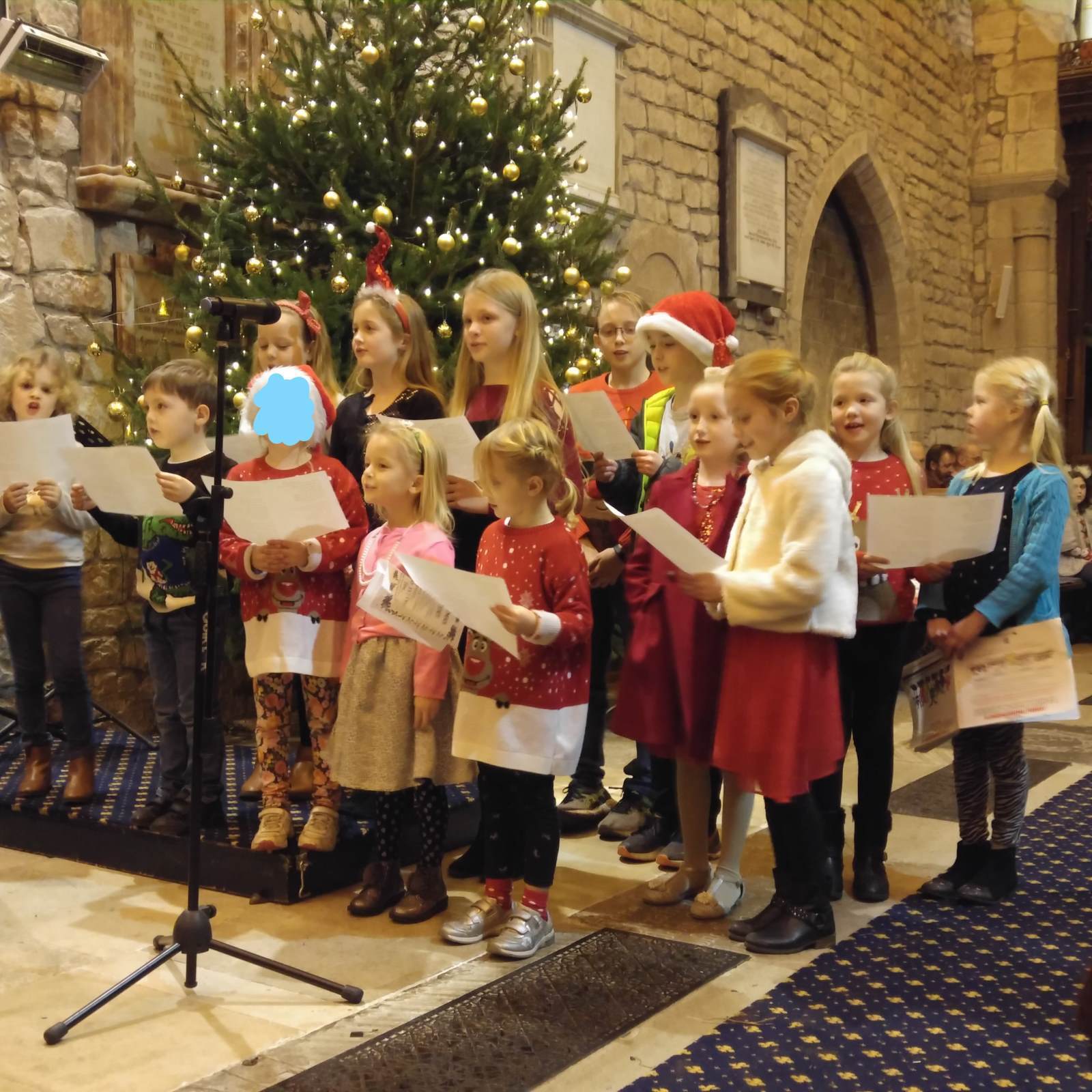 Pupils from Ann Cam spent the day in St Mary's Church exploring 'Prayer Spaces' that related to the Lord's Prayer. Pupils wrote down things they were grateful/thankful for, reflected through prayer as well as many other activities. Below are photos of what the pupils got up to
On Sunday 22nd September St Mary's Church Dymock held a Harvest Celebration event in Ann Cam School's hall. They had a barbeque and children's fun activities afterwards. Overall they managed to raise the huge sum of £250 which the church have kindly doubled. The church have also offered to donate all the money to Oscar Saxelby-Lee who sadly has Leukemia and needs money to get treatment in Singapore.